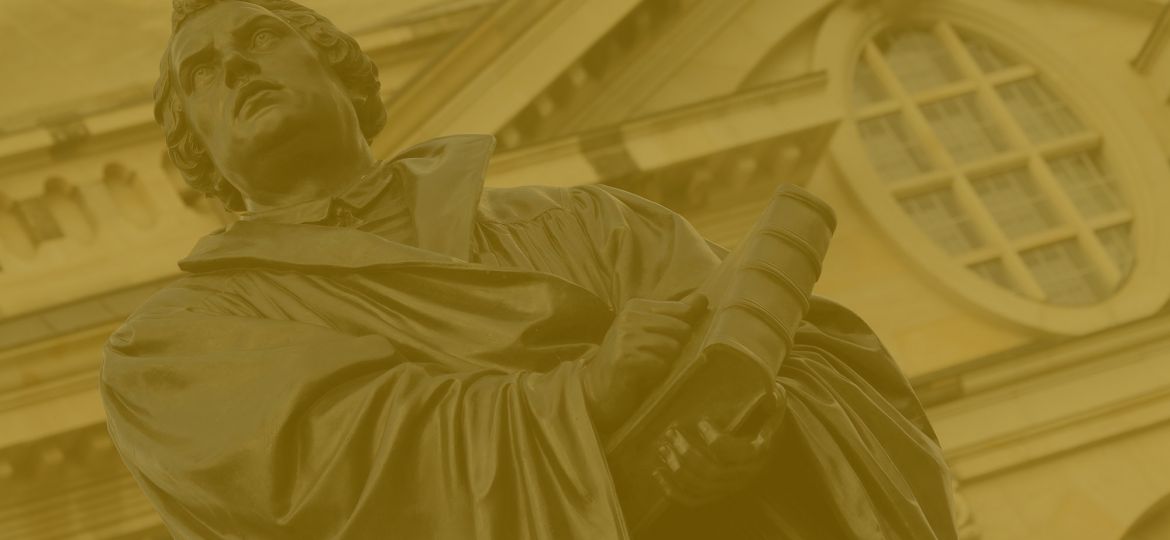 The Ascension of Our Lord (Observed)
21 May 2023
Jesus Is Ascended, but Not Absent
On the fortieth day after His resurrection, our Lord ascended to the right hand of the Father. But although Jesus is hidden from your eyes, He is not absent from you. For He now fills all things in heaven and on earth. He continues "to do and to teach" (Acts 1:1), preaching repentance and forgiveness of sins through those sent in His name (Mark 16:14–20; Luke 24:44–53), giving you His true body and blood in the Supper. Jesus is your great Elijah who pours out on you a double portion of His Spirit in the Word and the Sacraments (2 Kings 2:5–15). He is Lord over all things for the sake of the Church. He whom heaven cannot contain has raised your human nature to share fully in the glory of God. You who believe and are baptized into Christ's body are already sitting in the heavenly places; for you are in Him who is at the Father's right hand. When He comes again in the clouds on the Last Day, you also will appear with Him in glory.
Parish News
Altar Flowers donated by Dr. & Mrs. Gary Fitzgerald in honor of Austin Fitzgerald's graduation.
Church Office will be closed May 25-June 2. Please call 812-232-4972 to schedule an appointment to meet with Pastor Cockran. 
VBS Sunday 15-Minute Huddle –Interested in helping? We need you!  Only 3 weeks left! Check out the project board in the Fellowship Center and take note of any tasks that have "Who? _______"  Feel free to write your name if you're able and willing to help! Anyone is also invited to join us after Divine Service for a structured 15 minute quick status update meeting.
VBS 2023: Here I Stand  June 13-15. 6:00-8:15 pm. Please bring your kids and invite their friends to worship, sing, have some fun and learn about Luther! Registration is available for ages 3-12 online at https://www.ielcth.org/vbs/ or a paper version is available on the table in the Parish Center.  Pre-registration is encouraged but not required.
Calling All Summer Sunday School Teachers!  Please consider teaching a week or two over the summer to give a well-deserved break to our Sunday School teachers. Sign up sheet on the bulletin board outside the church office.
CPC Change for Life Campaign Sunday, May 14 through Sunday June 18. To participate in this fundraiser for CPS's Encourage Parents Together Program, please take and fill a baby bottle (found on the table in the Parish Center) with change during the month of the campaign. Or fill a virtual bottle through the Crisis Pregnancy Center Wabash Valley Supporters page on Facebook or at www.wabashvalleypregnancy.com.
Running the iPad is so easy!  If you are a communicant member age 18 years or older please consider volunteering to run the iPad playing the organ for our services.  Sign-up sheet on the bulletin board outside the parish office.  For more details, speak to Kris Wineinger in person or contact him at wineingerkris@yahoo.com.
Acts Bible Study… The Word of the Lord Endures Forever is a daily 15-minute verse-by-verse Bible study produced by Lutheran Public Radio in Collinsville, IL and hosted by LCMS Pastor Will Weedon.  Pastor Weedon begins a study this week on The Book of Acts.  You can listen at your convenience at thewordendures.org, the LPR mobile app and your favorite podcast provider.
This Week at Immanuel
Today   The Ascension of Our Lord (Observed)
Sunday School /Adult Bible Class, 9:00 am
Divine Service, 10:30am
Next Sunday  The Day of Pentecost
Sunday School /Adult Bible Class, 9:00 am
Divine Service, 10:30am